If you're writing to schedule a session, please include your availabilities and the ideal time of day and week that you'd like to come in. If you know which session you're interested in, please mention it in the message.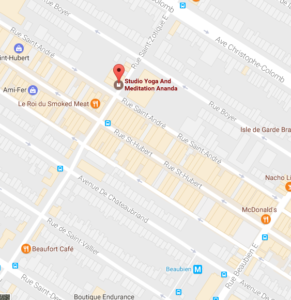 The office is located at Espace Ananda,903 rue Saint-Zotique E, H2S1M9.
 There is parking on all nearby streets.
Metro Beaubien is nearby.
David J. Boulet
903 rue Saint-Zotique E,
Montreal, QC
H2S1M9